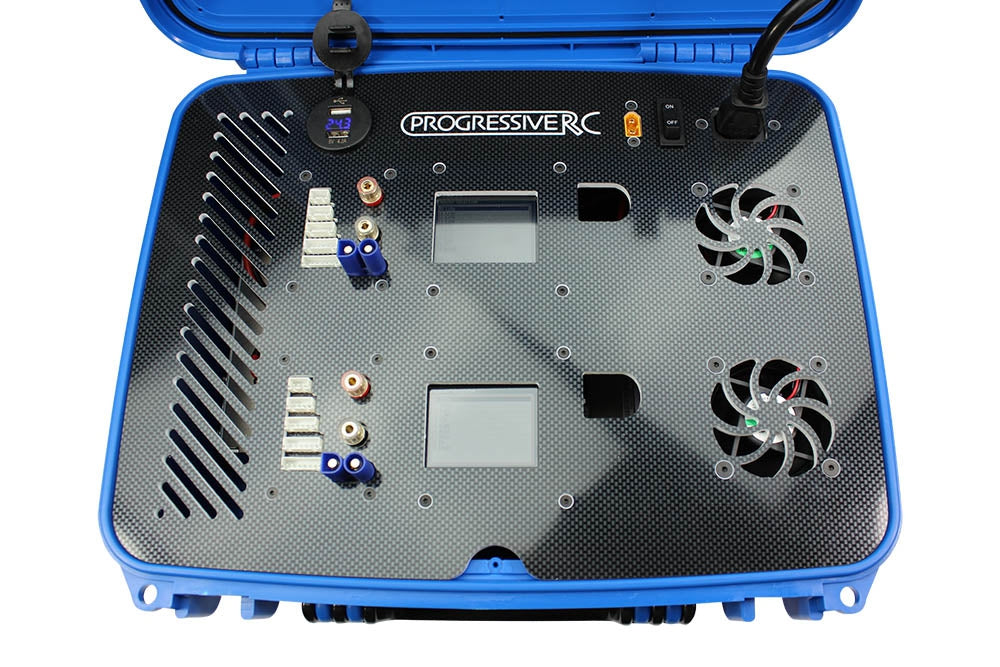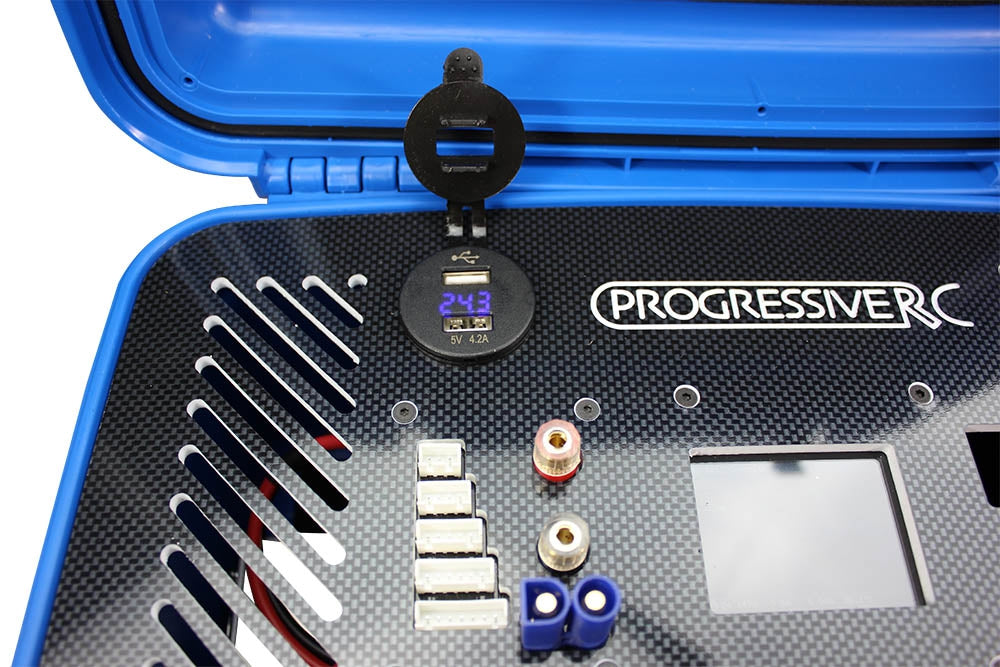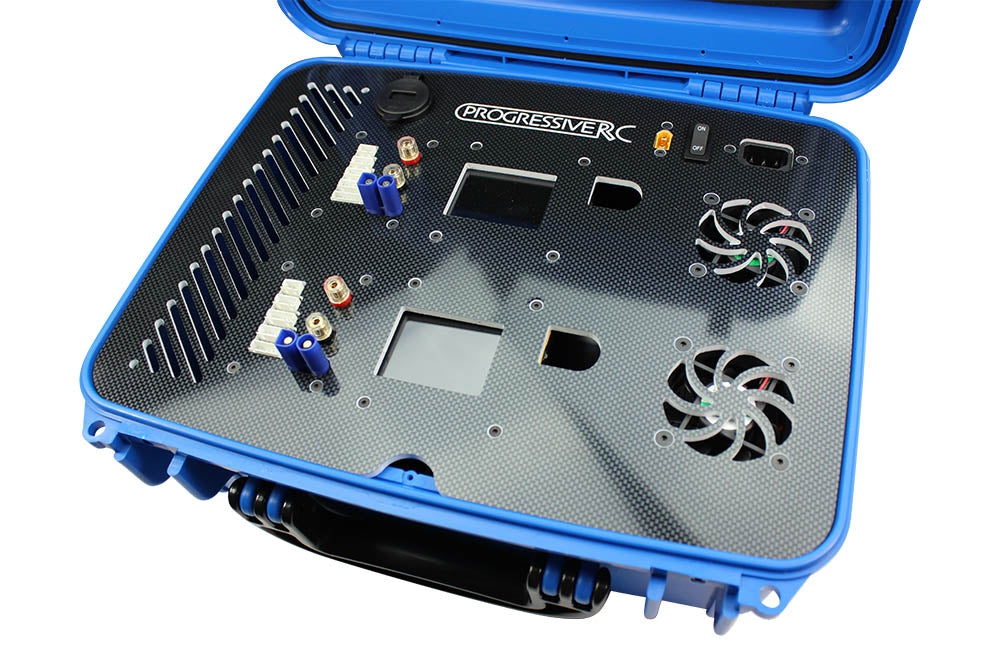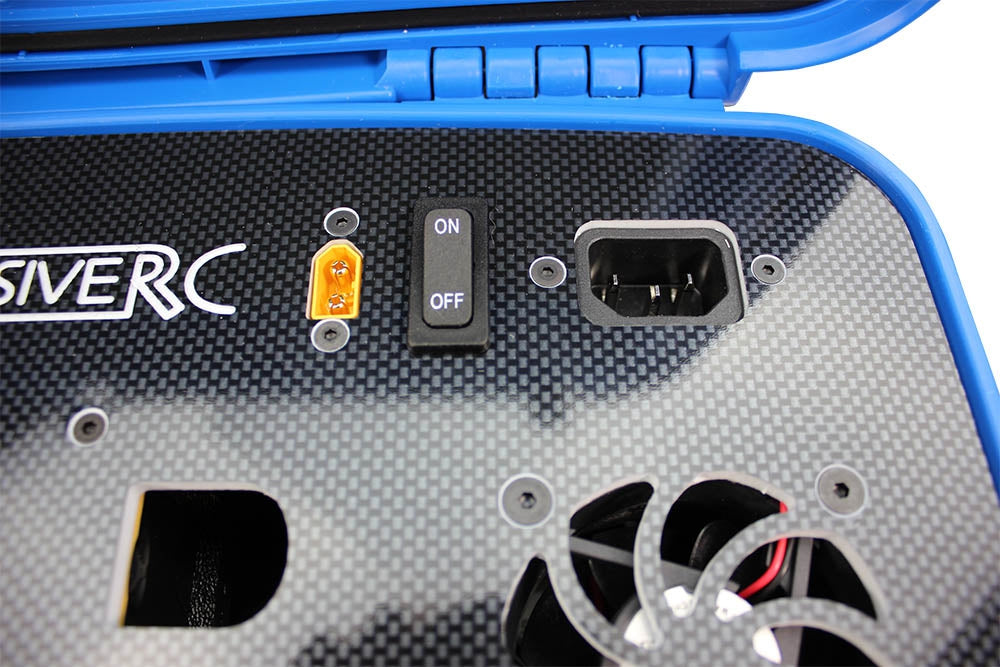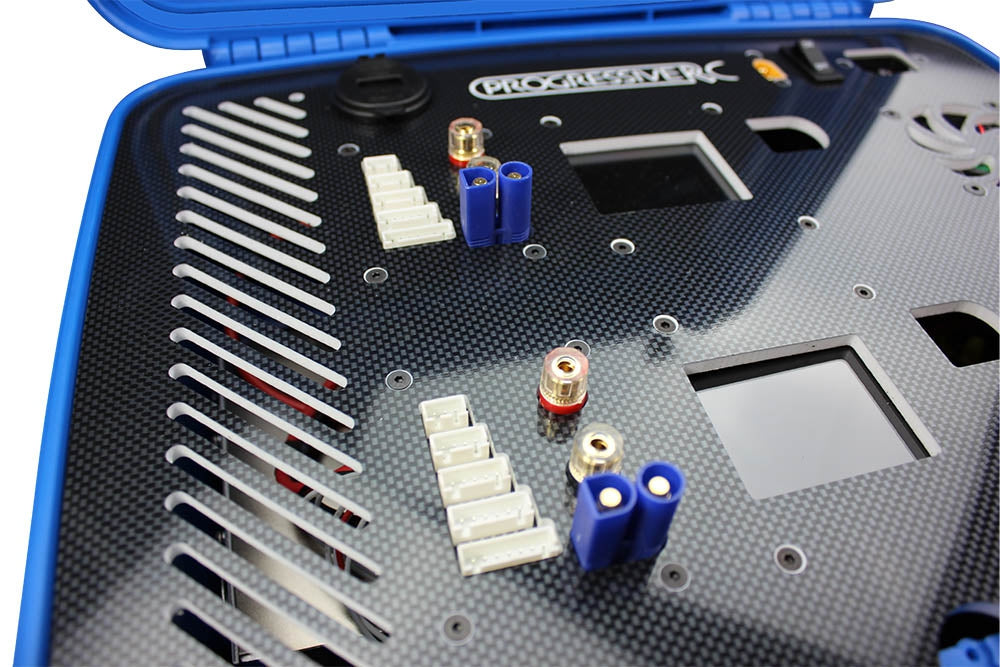 PRC Signature Series: Hardline Dual X6 2000W Combo
The Dual Express combines two of the iCharger X6 with the Mean Well RSP-2000-24 power supply in our Hardline case for a high power, high value charging station
What's better than an iCharger X6? Two of 'em! Since they're so small, it's easy to fit two of these powerhouse chargers in one case, along with the Mean Well RSP-2000-24 to power them.

The first new iCharger in years is well worth the wait! Don't be fooled by its size - this tiny charger packs a big punch.

This Signature Series version of the Express combo gives you all the most popular features from our custom shop in one easy package. Charger Interface Panels makes connection a breeze, USB charging is a must, along with an illuminated power switch, all built in to our carbon fiber ABS decks that are machined here in house.

The highest power density charger on the market, the X6 is an 800W charger capable of a full 30A rate on LiPos up to 6S. With a balance current of a full 2A, charges will finish faster than ever. The full color IPS display provides a wealth of information at a glance, using the operating system perfected on the larger Duo iChargers.

Despite its small size and low price, this is still a full featured iCharger, with multi-chemistry support and all the depth of settings you've come to expect, including an improved software interface for recording battery data and upgrading firmware.

Everything from the charger to the AC input to the ventilation is installed in the deck, which means that your case remains air and watertight for added protection and durability. It also makes for fast assembly, so you save time and money!
Includes:
PRC Hardline Case (lifetime warranty)
(2) iCharger X6 (1-year warranty)
Mean Well RSP-2000-24 Power Supply (5-year warranty)
(2) 2S-6S EC5 Charger Interface Panels
USB 3.0 Quick-Charger with Voltmeter
Heavy Duty AC Cord (cord length may vary due to current global supply chain issues)
DC Input/Output Port
(2) 12V 60mm Fans
Pololu 12V 4.1A Voltage Regulator
Internal Wiring
Full Assembly, Installation & Testing
Note: We keep a limited inventory of pre-built cases available for immediate shipment. If your preferred color shows 'Built to Order,' please allow a few days for production.
| | |
| --- | --- |
| Input Voltage | 90-264V AC |
| Balance Accuracy | 10mV |
| Current Drain (Balancing) | 2A |
| Discharge Current Range | 0.05-30A |
| Temperature Control (Intel.) | Yes |
| LiPo/LiIo/LiFe | 1-6S |
| Charge Power (Max) | 800W (per charger) |
| Discharge (Max) | 30W (per charger) |
| External Discharge (Max) | 900W (per charger) |
| Regenerative Discharge (Max) | 800W (per charger) |
| Cell Count (NiCd/NiMh) | 1-20S |
| Output Power (110 VAC) | 1440W |
| Output Power (220 VAC) | 2000W |
| Pb Battery Cell Count | 1-12S |
| PC Connectivity | Micro USB |
| Charge Current Range | 0.05-30A |