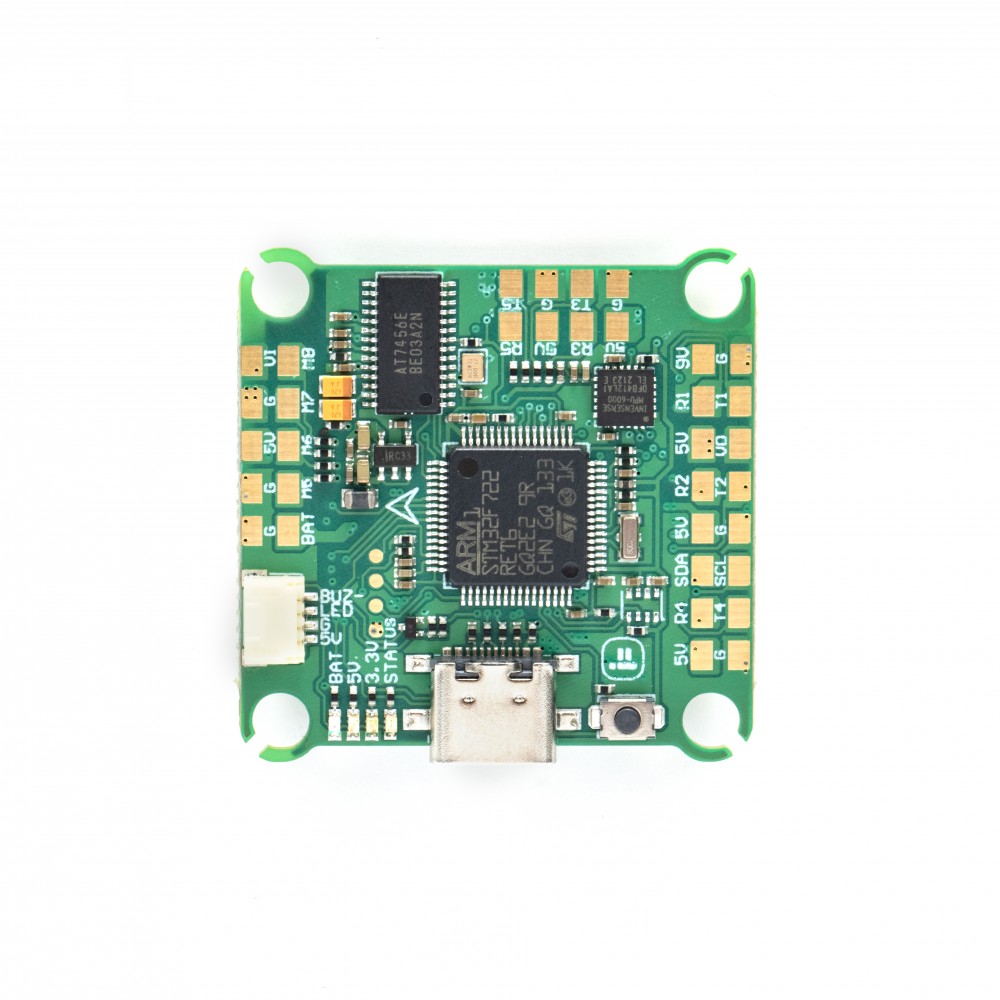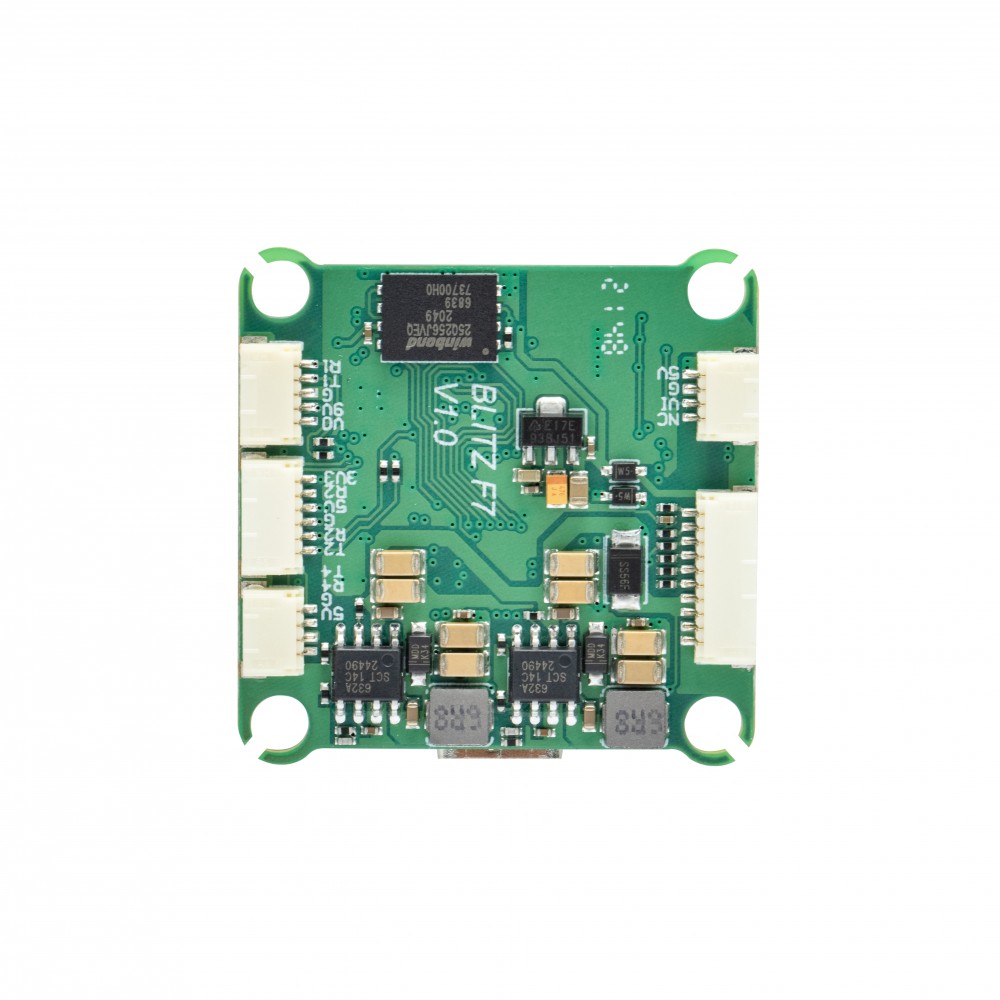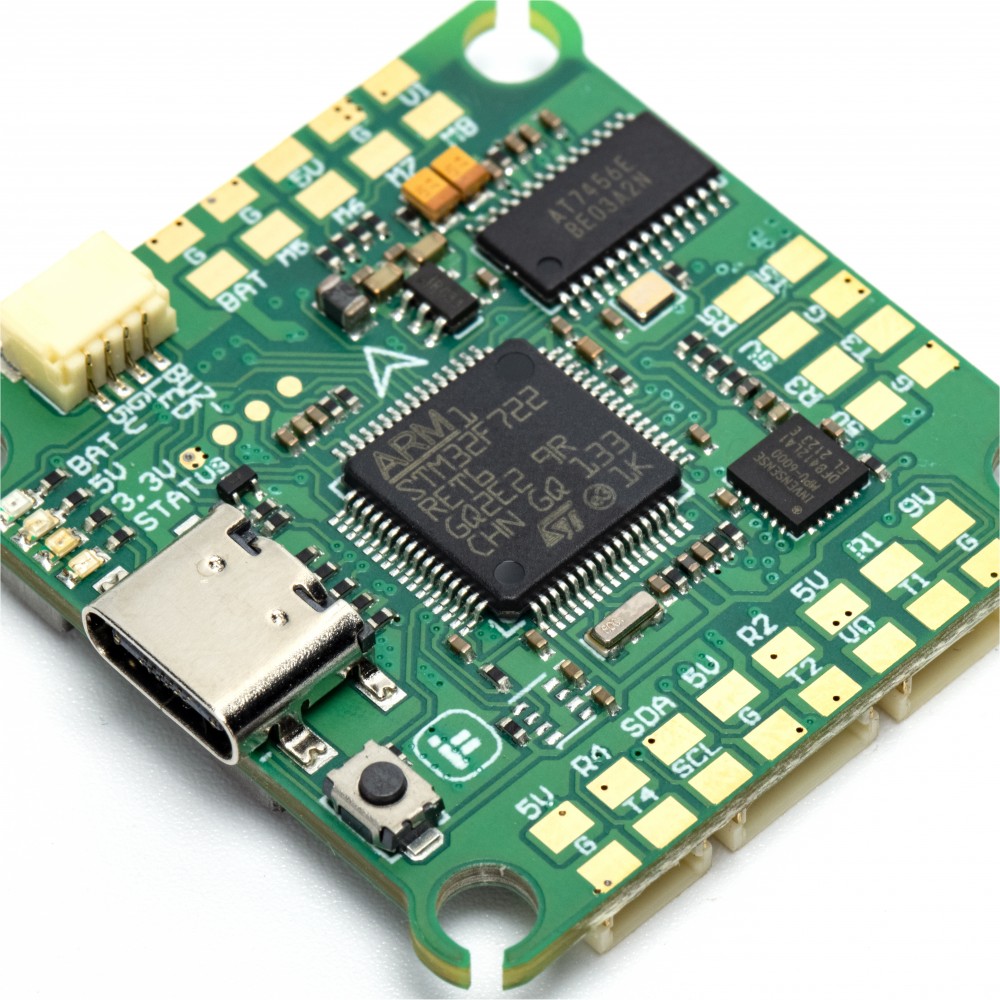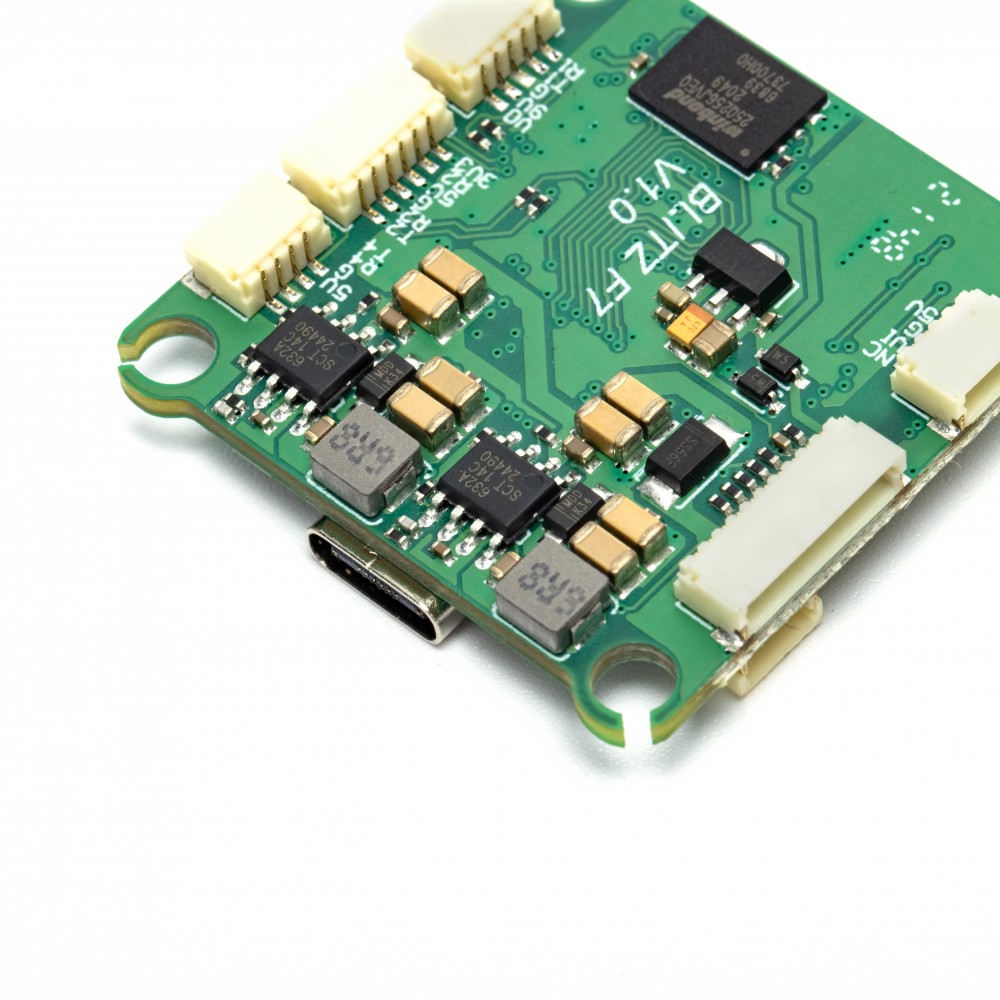 iFlight Blitz F7 Flight Controller
Next-gen tech and F7 performance for your next build!
The next generation of Flight controllers and ESCs from iFlight have arrived. Blitz stacks are currently being used in their BNF quads such as the Evoque BNF. These new flight controllers are equipped with a plug and play connectors making connecting your video transmitter, radio receiver, and other periphery sensors a breeze.
| | |
| --- | --- |
| MCU | STM32 F722 |
| Gyro | BMI270 |
| Barometer | DPS310 |
| Dimensions | 36.5x35mm (30.5x30.5mm mounting) |
| Weight | 7.8g |