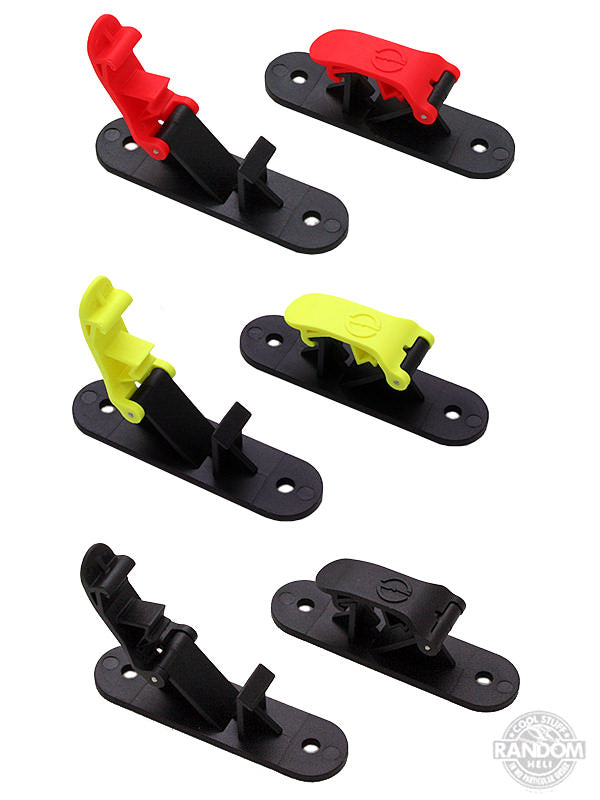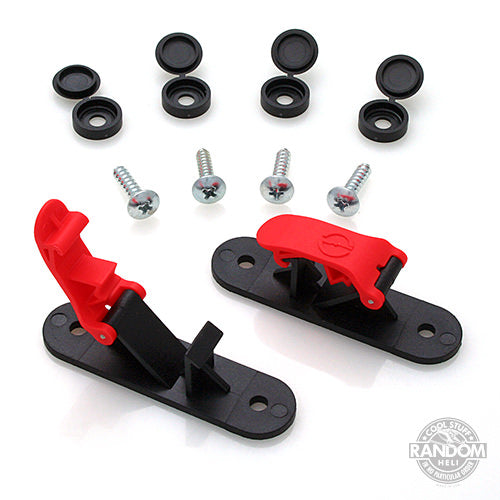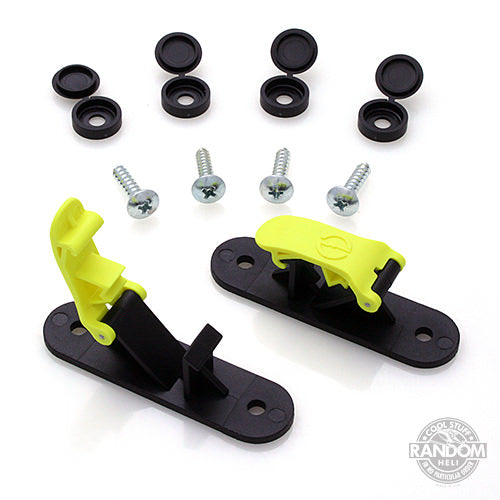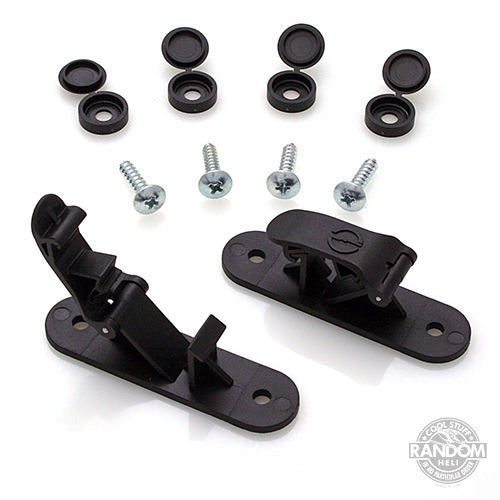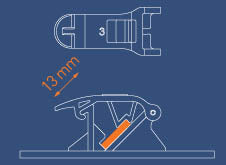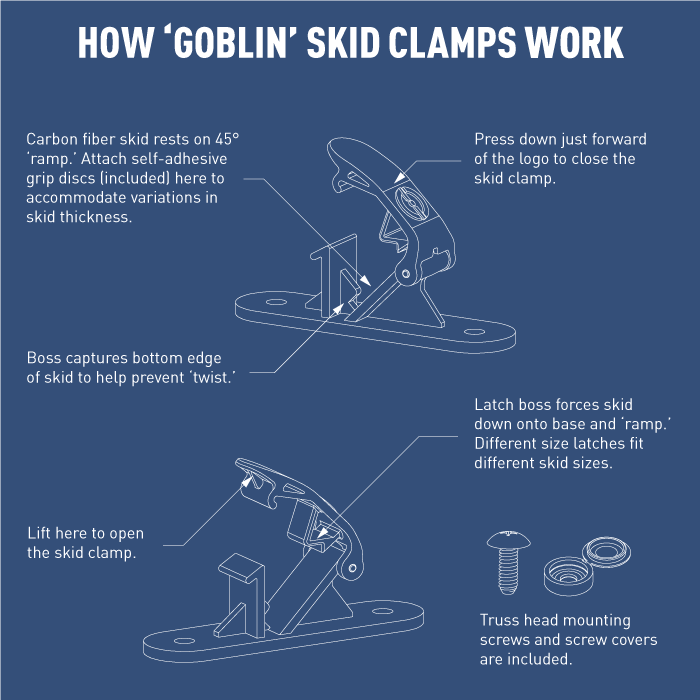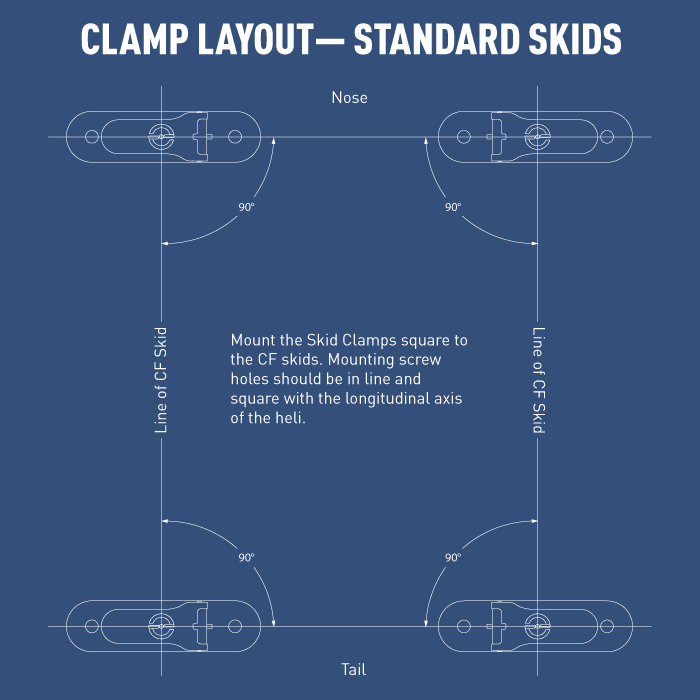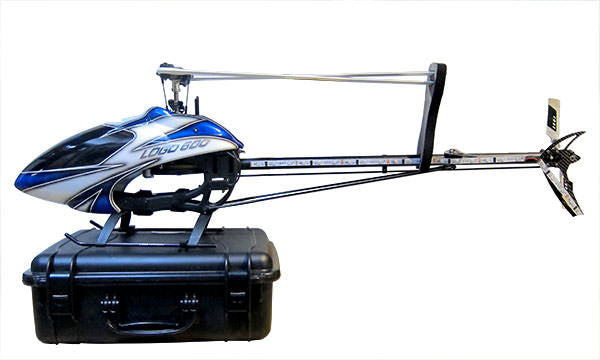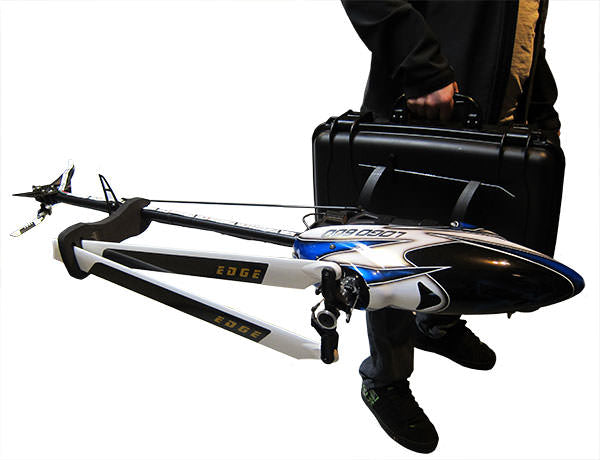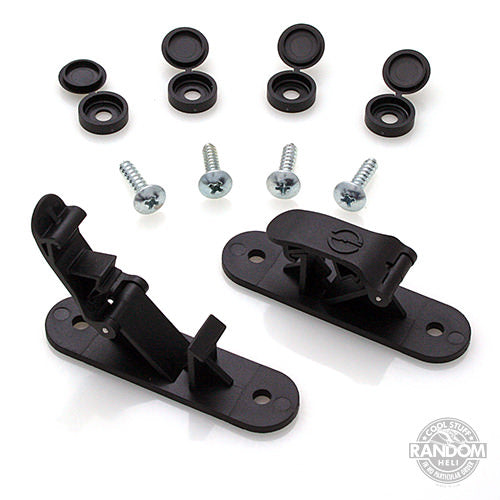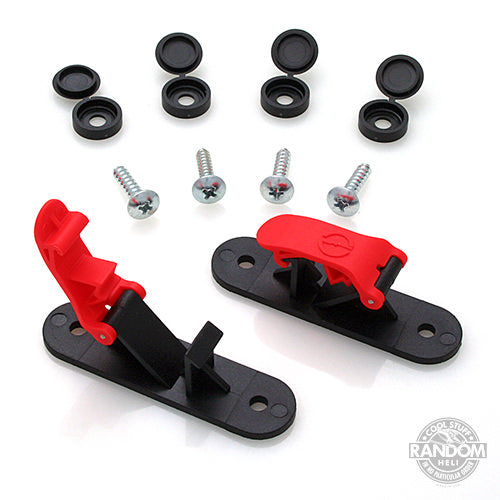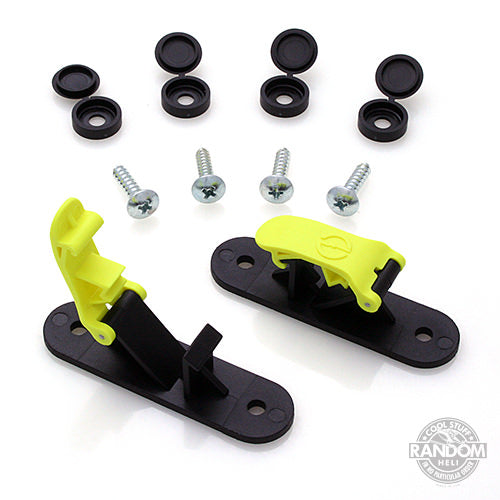 Random Heli Skid Clamps for Goblin 500
Random Heli Skid Clamps for the Goblin 500
Mount your Goblin 500 securely with Random Heli's Storage and Transport Skid Clamps.

Keep your heli just about anywhere with these secure clamps, whether you want to display your heli on your wall, work on it at the field, or keep it safe and secure in transport. Available in all black, or with Red or Yellow Latch Accents.
Specifications
Includes: Two Black Clamp Bases, two Latches, Two .062" x .687" SS Dowel Pins, four Black Screw Covers, four 8 x 3/4" Truss Head Sheet Metal Screws, and two 12.5mm Self-adhesive Grip Discs
Base Color: Black
Latch Colors: Black, Red and Yellow
Warranty: 1 year
Made in the USA!