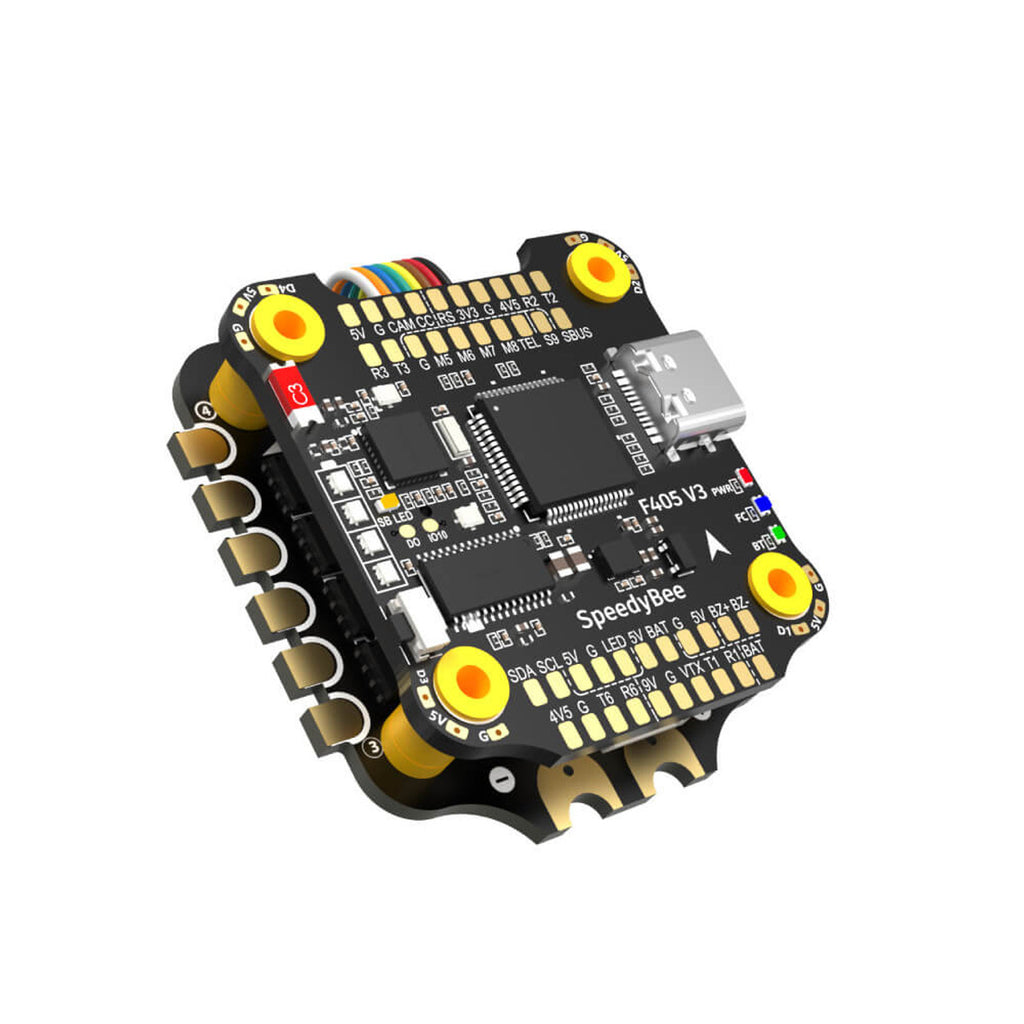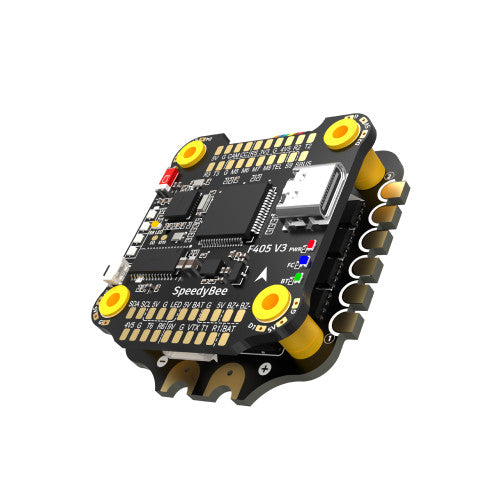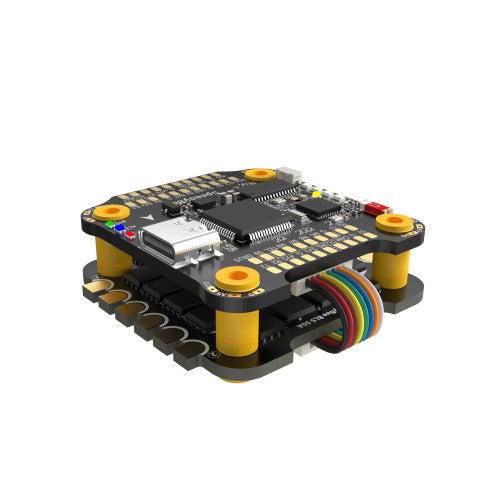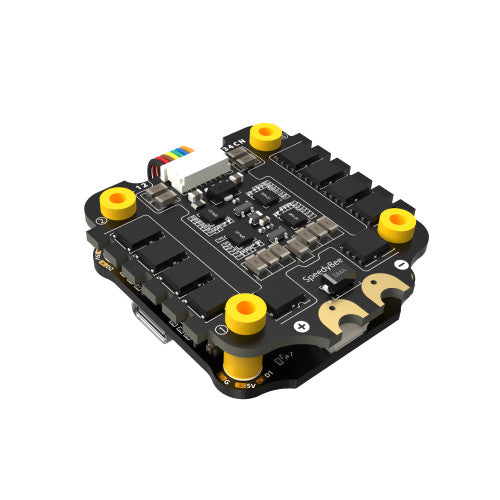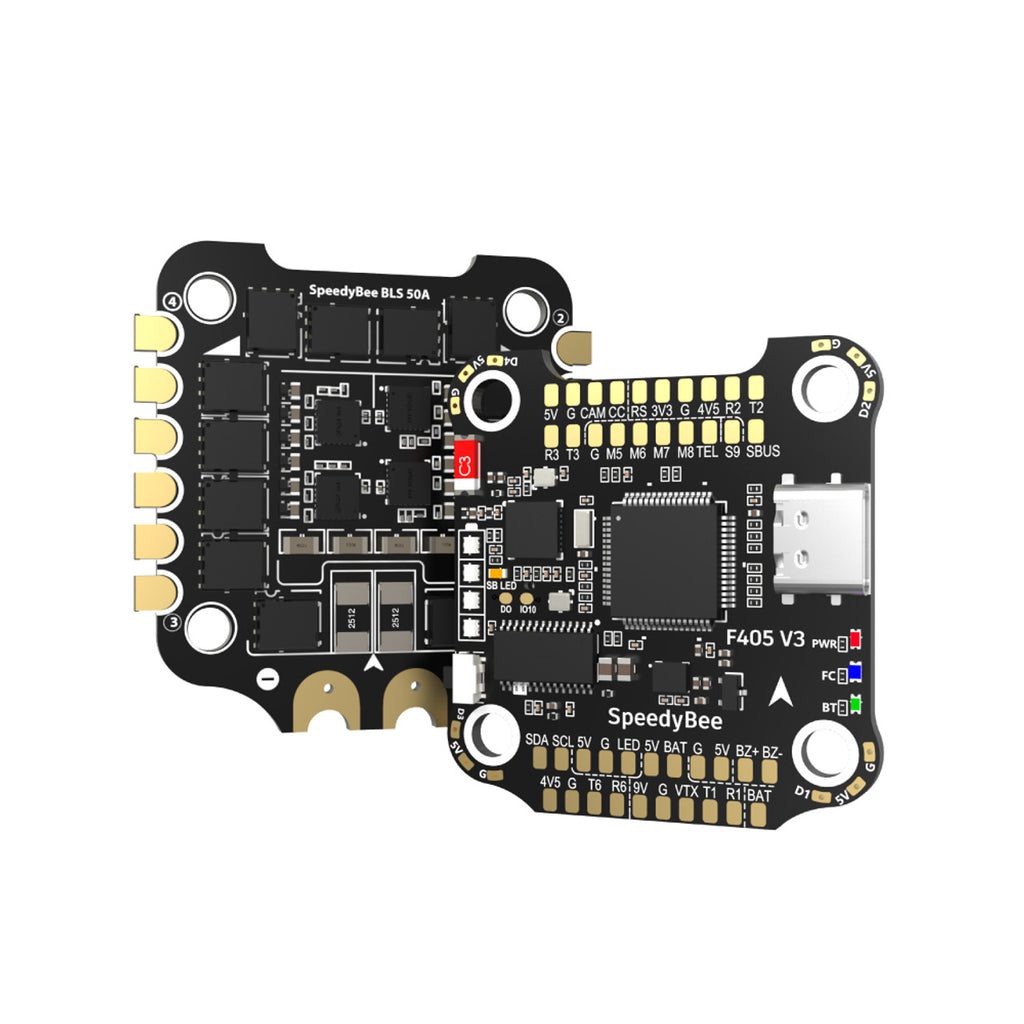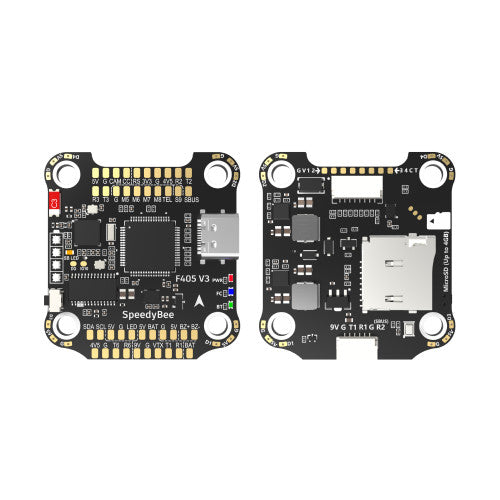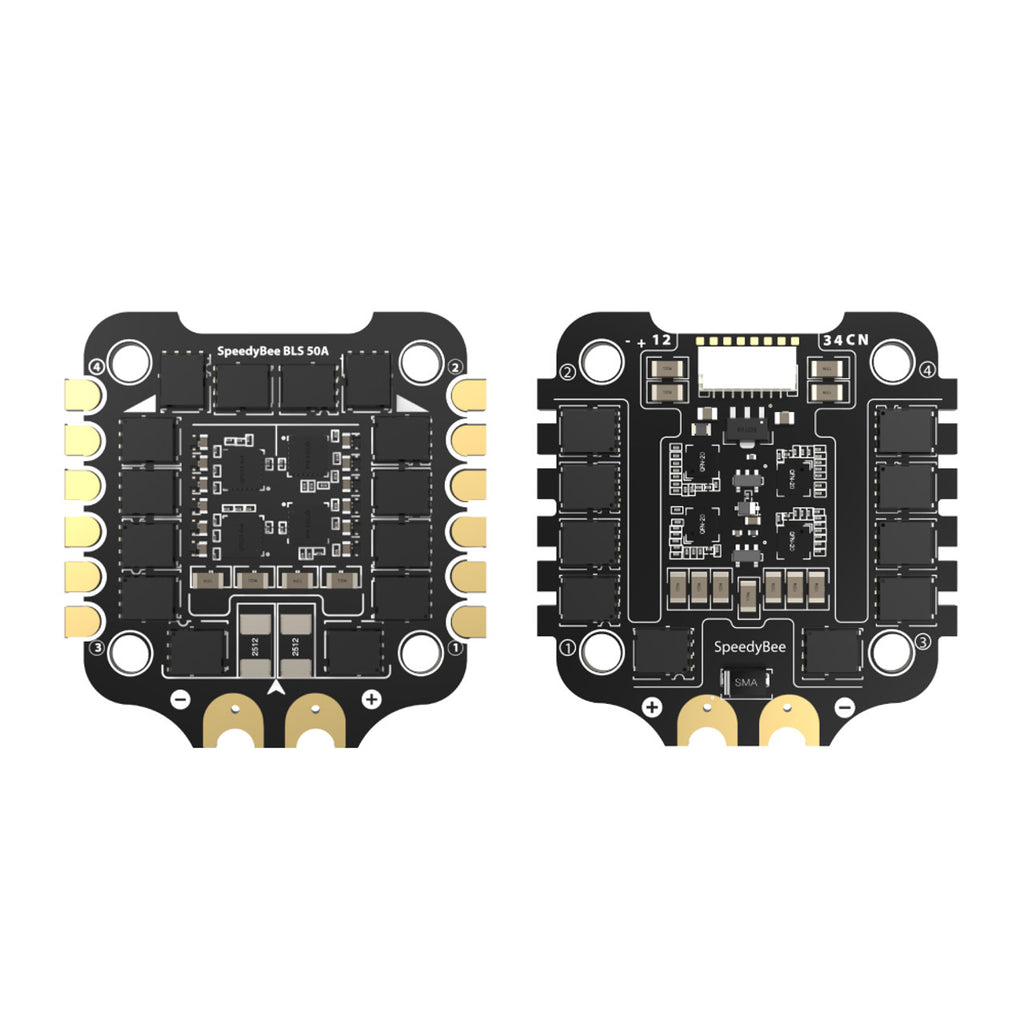 SpeedyBee F405 V3 50A Stack
This full size stack offers unbeatable value!
Introducing the unbeatable value of the new SpeedyBee F405 50A stack! For only $69.99, you will get an STM32F405 FC (better than F411), 50A 4-in-1 ESC, onboard 4-level battery life indicator, 4GB Blackbox SD card slot for your flight logs, 4 groups of LED strip pads, complete with a DJI plug for your digital quad, and built-in Bluetooth for wireless configuration on the SpeedyBee app.
Don't forget about the powerful 50A 4-in-1 ESC, built with TVS protective diode, Japan made TDK SMT capacitors, external 1500uF low ESR capacitor, everything designed specifically for durable build and smooth flight.
Top-shelf spec at a crazy low price, what are you waiting for?
Built-in barometer for accurate height calculation

SD Card slot can support up to 4GB Blackbox data*

Dedicated DJI Air Unit connector for a quick digital build

9V 2A + 5V 2A individual BECs

4 x UARTs for your receiver + VTX + camera + GPS.

Power your GPS with a USB cable - no battery needed.

22mm cutouts for FPV camera in your tight build
| | |
| --- | --- |
| MCU | STM32F405 |
| IMU | Built-in |
| Barometer | BMP280 |
| OSD | BetaFlight OSD w/ AT7456E chip |
| WiFi/BLE | BLE FC configuration, firmware updates and blackbox analysis |
| DJI Support | Full DJI Air Unit connection |
| Blackbox | Up to 4GB through SD Card |
| Input Voltage | 3-6S LiPo |
| BEC | 5V/2A, 9V/2A |
| USB Connection | Type C |
| Dimensions | 42x40x16mm (30.5x30.5mm mounting, M4 hole size) |
| Weight | 24g |