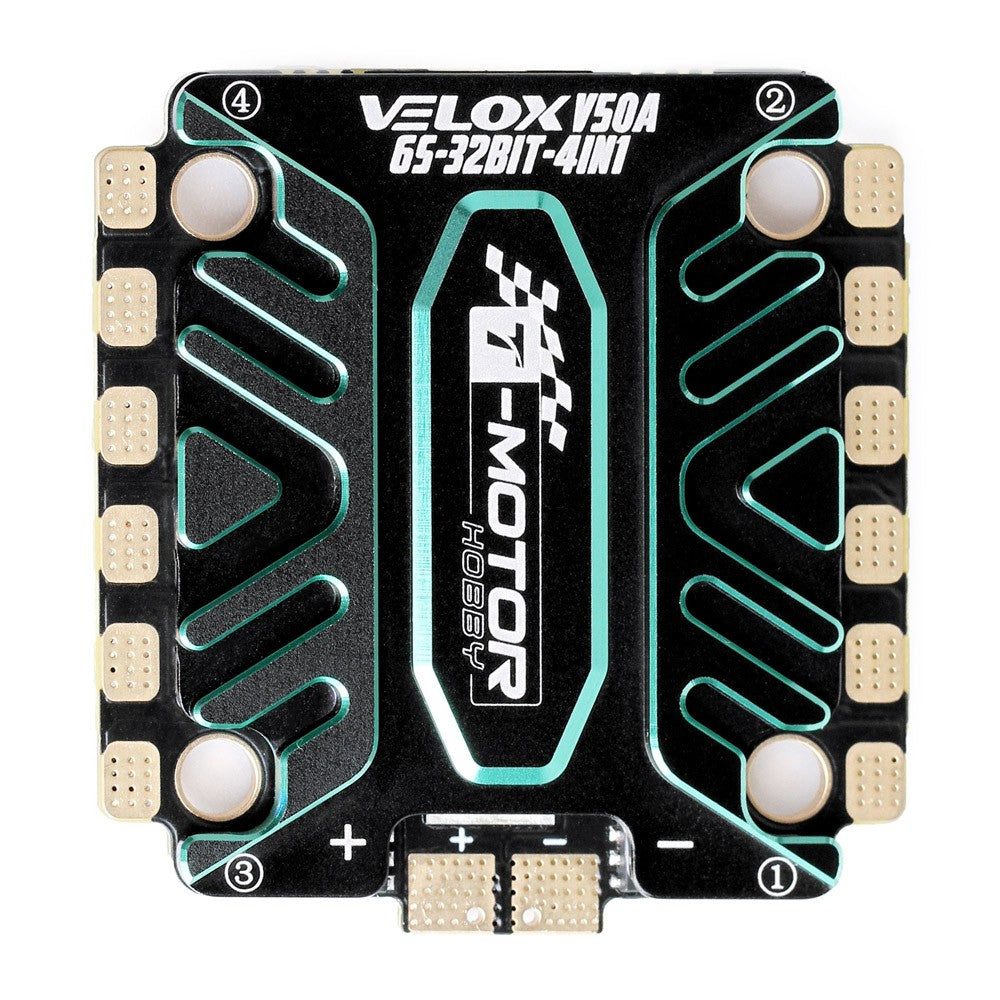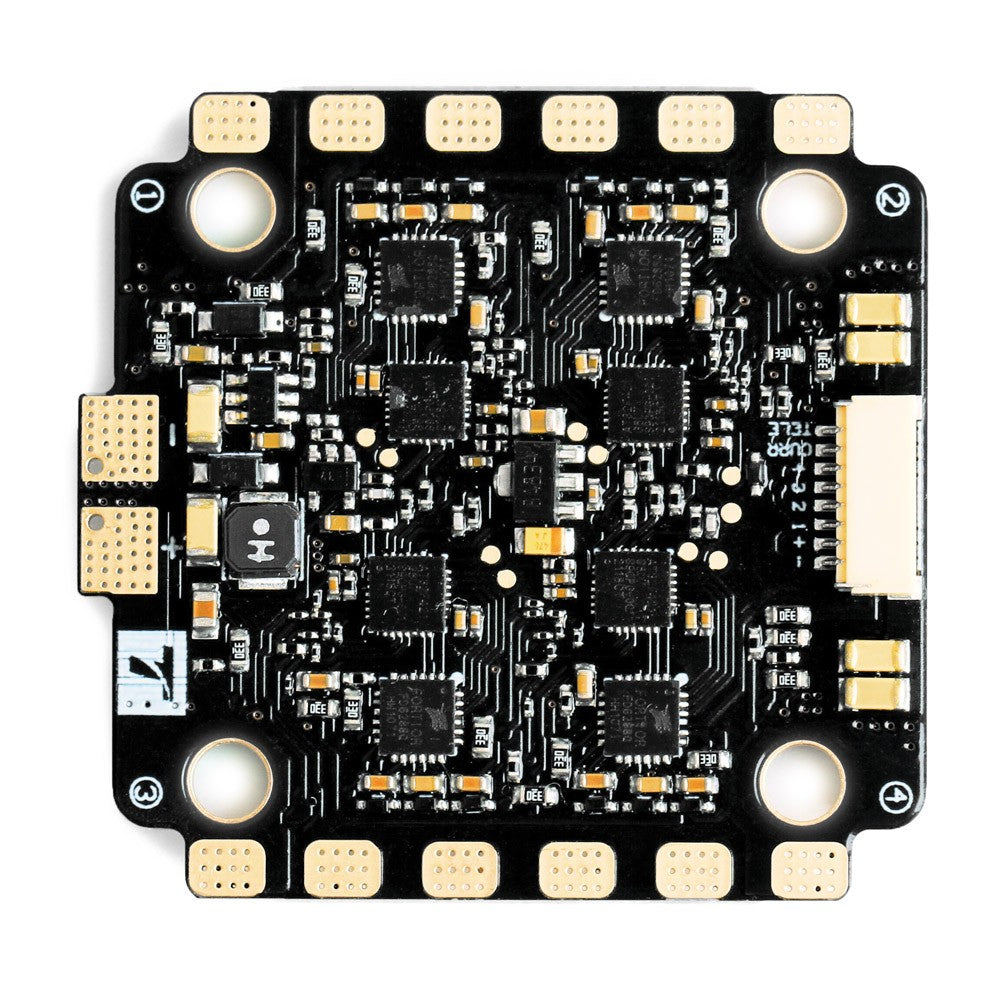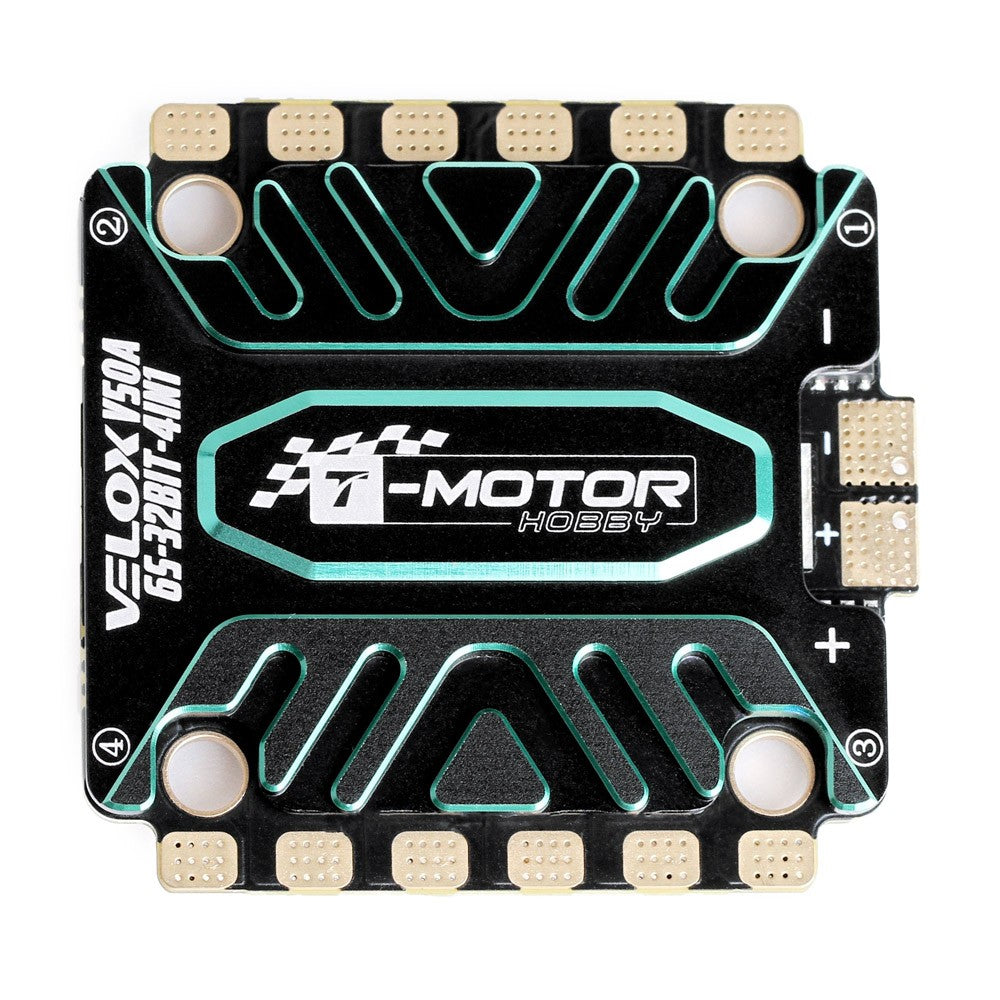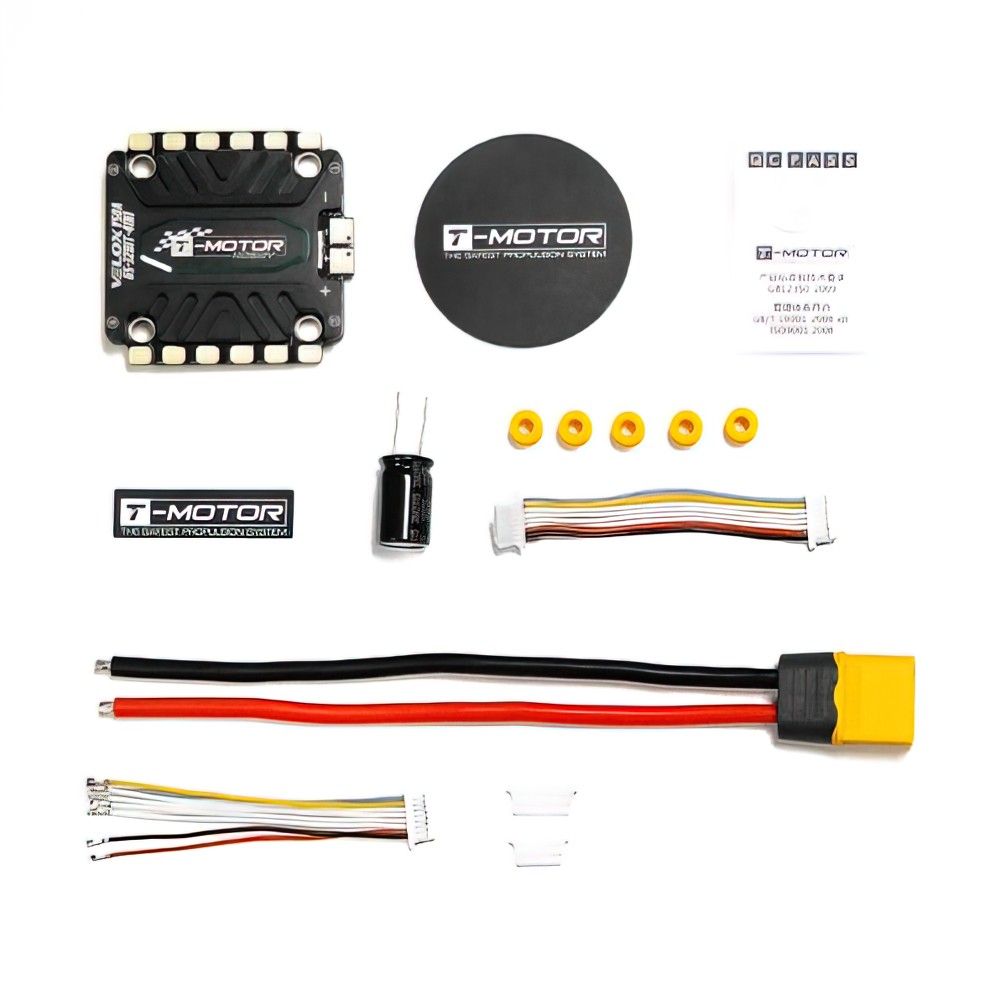 T-Motor Velox V50 4-in-1 ESC
Matching motors to ESCs has never been easier - the all new Velox 4-in-1 looks great and performs even better!
The all-new Velox V50A 4-in-1 ESC by T-Motor is the ultimate ESC for your next quad build. Adopting the QN3109 1.5 MOS, the V50A has been upgraded with an 18% performance increase, letting you fly with confidence even during high-current spikes.
The brand new cooling fin design makes heat dissipation more efficient and guarantees stable power output. Heat dissipation has increased by 10%.
| | |
| --- | --- |
| Input Voltage | 3-6S LiPo |
| Dimensions | 45.4x43.8x8mm (30.5x30.5mm mounting) |
| Weight | 18.5g |
| Max Continuous Current | 50A |
| Max Burst Current | 55A |