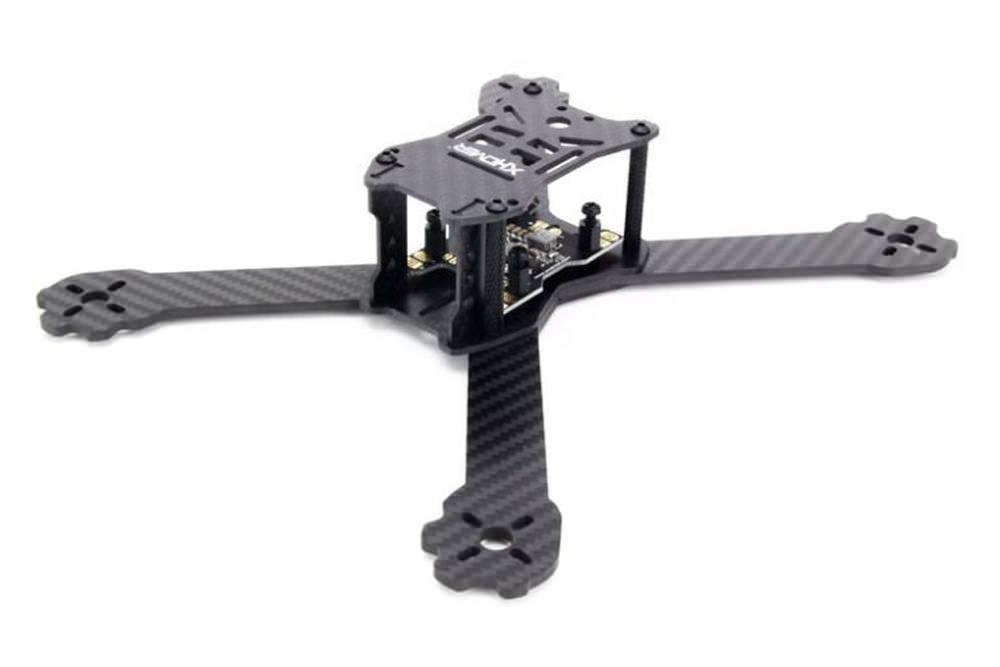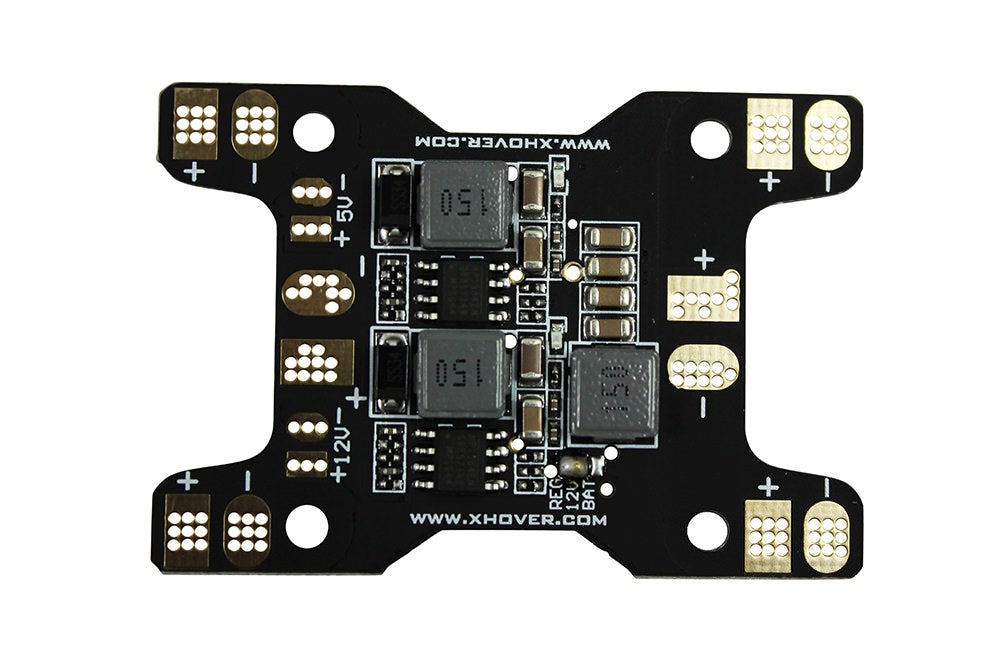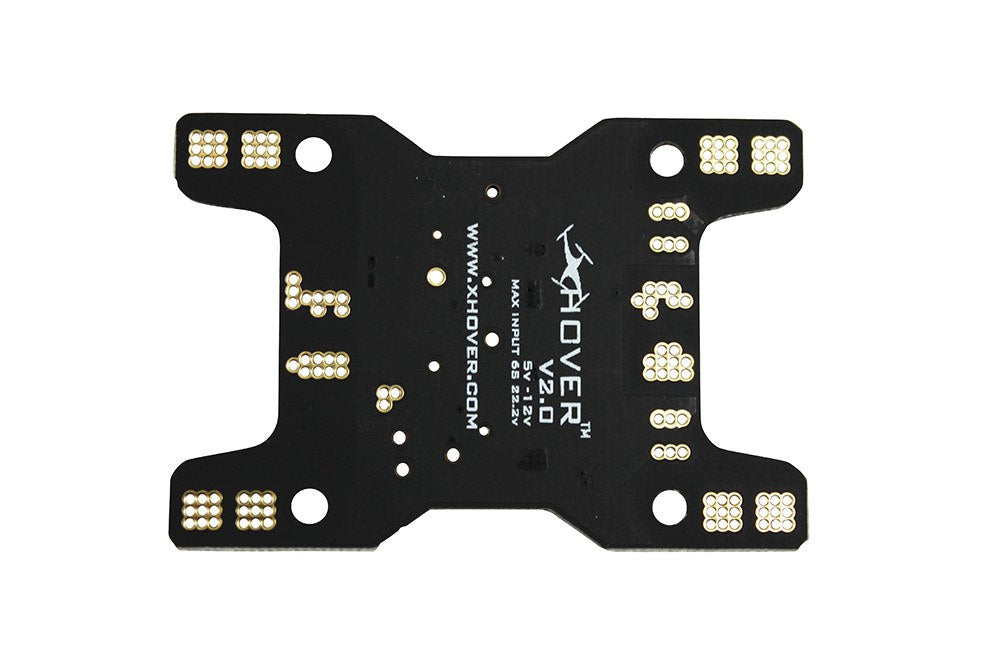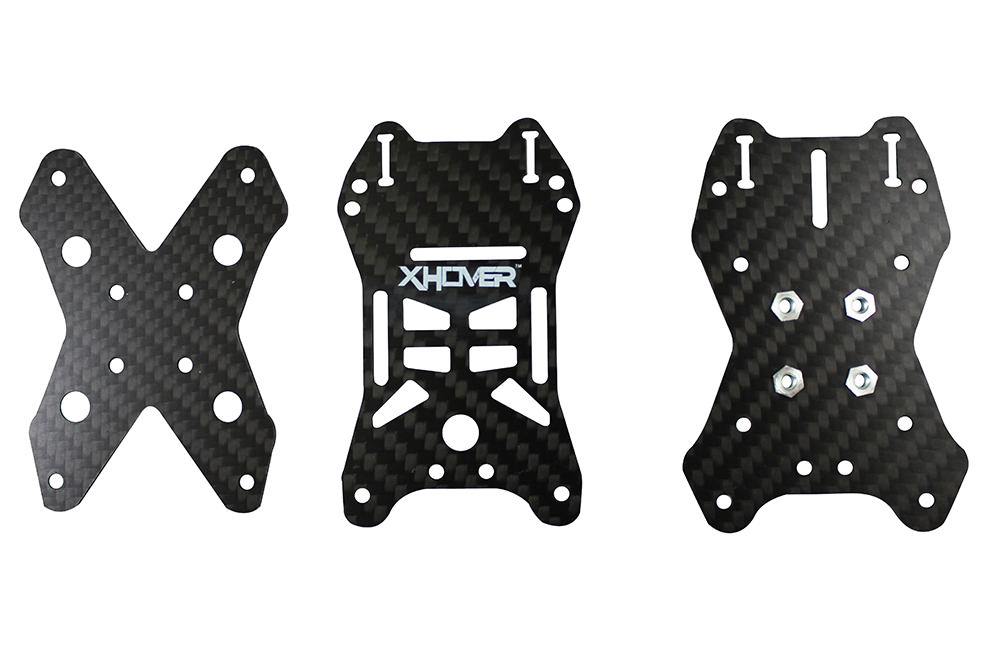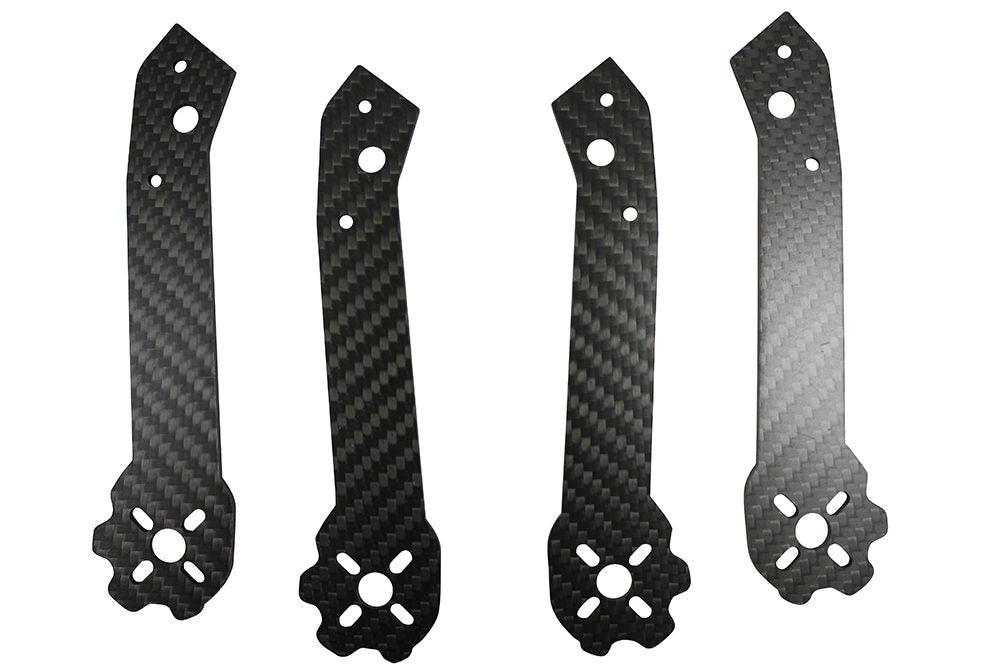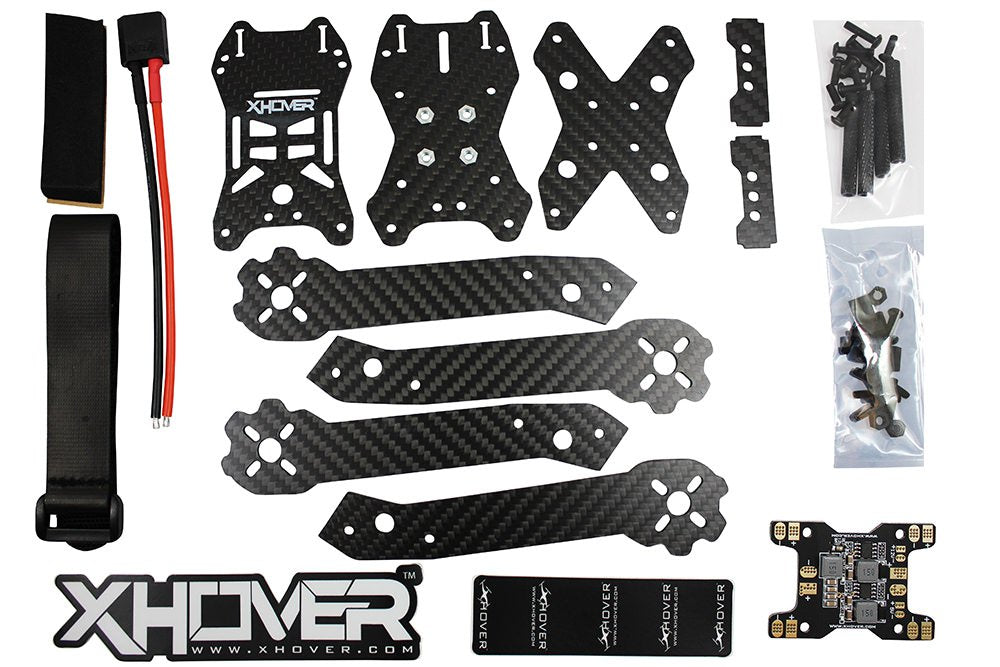 XHover R5LX FPV Racing Quad Frame
Simple and versatile 5" quad frame
The R5LX features a forward sweep design that is preferred by top racing FPV pilots. The forward sweep design grants smoother flying and sharper turns. XHover have tested many different versions of this design and found this to be the best balanced forward sweep design. Pilots love this frame and we are positive you will too!
This is a simple elegant quadcopter that has been designed to be painless to work on and repair. It is manufactured out of high quality 3K twill carbon fiber. The Xhover R5LX swings a max prop size of 5". The R5LX features a press nut system, allowing effortless removal of arms and uncomplicated repairs. In addition, the R5LX consist of 2 M3 screws which permits less of a hassle when removing the arms. Fortunately, this quadcopter does not require any other tools. Its unique PDB/FC mounting design allows the convenience of removing all the arms and bottom plate without removing the PDB/FC from the quadcopter entirely. It's a quadcopter you will enjoy working on.
Racing drones are intended to be fast and crash hard! You have limited time for repairs when you're out their racing! Lets face it, time on the field is valuable and with the convenience of only needing an M3 driver to replace parts, your focus can stay on flying.
Mounting an FPV camera on this frame is also made easy and simple. This quad copter features 2 carbon plates that hold the fpv camera tight and snug, insuring your camera won't tilt down or up while racing. The camera mounting system allows you to get a max 45 degree angle providing you great flying for freestyle and racing. The R5LX also gives you the ability to mount an HD camera, such as a GoPro.
This frame comes with a custom designed PDB with 5/12V output built in and max input 6S (22.2V). It is important to note that some components require 5v or 12v with this PDB. There should be no issues powering small components requiring 5/12V output. The R5LX is designed to have tabs extend outside of the FC to make soldering your ESCs easier and replacing them without having to remove the flight controller.
Included:
1x Top Plate
1x Main Plate
1x Bottom Plate
2x Camera Mounts
4x Arms for R5LX
8x 10mm Button Head Screws
4x 35mm Standoffs
4x 8mm Button Head Screws for press nuts
1x PDB/FC Mounting Hardware
1x PDB board 5V/12V
1x Battery Strap
Xhover R5LX Frame has better quality then some modern frames out there today..
Xhover R5LX Frame has better quality then some modern frames out there today..